New Research Proves Alcohol is NOT a depressant.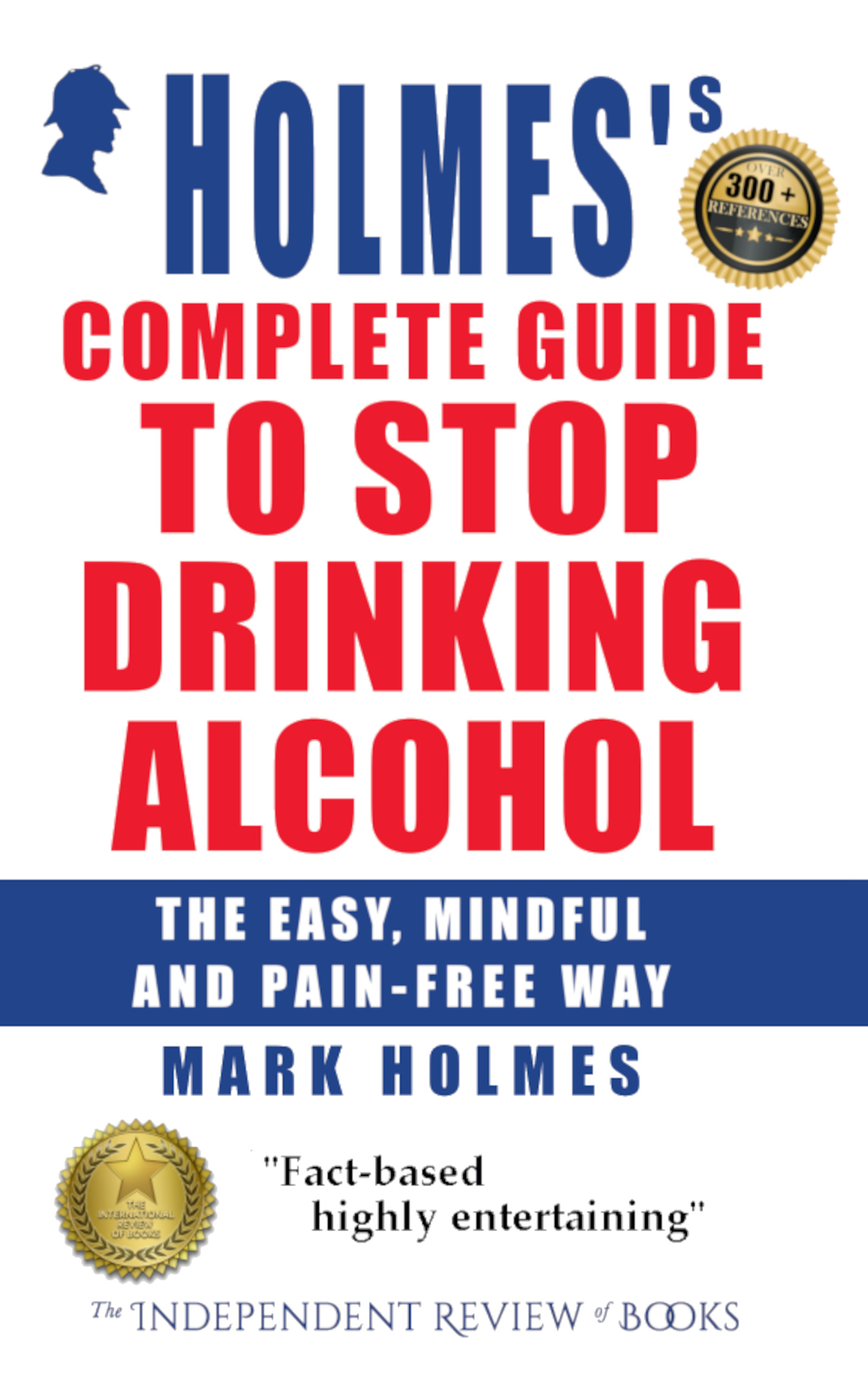 The Medical Profession got it wrong.
London, United Kingdom Jul 18, 2021 (Issuewire.com) - THE MEDICAL PROFESSION AND ALL THE QUIT LIT BOOKS ARE WRONG: ALCOHOL IS NOT A DEPRESSANT - NEW RESEARCH PROVES IT IS A BIPHASIC STIMULANT SEDATIVE
According to research in a new book, "Holmes's Complete Guide To Stop Drinking Alcohol; The Easy, Mindful and Pain-free Way" published this month in the U.S. on Amazon.com.
[https://www.amazon.com/Holmess-Complete-Guide-Drinking-Alcohol/dp/B098VXJYPQ/ref=tmm_pap_swatch_0?_encoding=UTF8&qid=1625200407&sr=1-1].
More On Primepresswire:-
"Everyone's been told they were mad to think alcohol made them feel good because it was a depressant when in fact everyone was right all along: alcohol does give you pleasure." Mark Holmes said. "Research shows that the stimulant effect rises as Blood Alcohol content increases, and as this begins to fall, it is immediately followed by a rising Sedative effect."
Independent research validation:
"This biphasic effect of alcohol is central to the Differentiator Model (Newlin and Thomson, 1990), which purports that persons at risk for alcohol use disorders experience heightened positive-like effects of alcohol during the rising phase of the blood alcohol curve (BAC) and reduced sedative-like effects during the declining limb compared to their low-risk counterparts."
More On Primepresswire:-
[Source: Hendler, Reuben & Ramchandani, Vijay & Gilman, Jodi & Hommer, Daniel. (2011). Stimulant and Sedative Effects of Alcohol. Current topics in behavioral neurosciences. 13. 489-509. 10.1007/7854_2011_135. https://www.researchgate.net/publication/51115088_Stimulant_and_Sedative_Effects_of_Alcohol]
Time-course-of-Stimulation-and-Sedation-Scores-as-measured-by-the-Biphasic-Alcohol
[https://www.researchgate.net/profile/Daniel-Hommer/publication/51115088/figure/fig1/AS:[email protected]/Time-course-of-Stimulation-and-Sedation-Scores-as-measured-by-the-Biphasic-Alcohol.png]
ABOUT THE AUTHOR
Mark Holmes, Master's post-graduate of the University of London, and CEO and Founder of Addiction Help Agency Limited [www.addictionhelp.agency], based in London, UK, is a former lecturer and recovered alcoholic, who developed a new twelve-week online live one-on-one Cognitive-Behavioral Therapy Alcohol Cessation programme during the lockdown, trying to turn the negative pandemic crises into a positive by helping people who are suffering from another deadly condition: alcoholism.
This shocking embarrassment to the medical profession is revealed in a new 375-page book, "HOLMES'S COMPLETE GUIDE TO STOP DRINKING ALCOHOL" by Mark Holmes, with over 300+ academic references. The Independent Review of Books has called it, "fact-based highly entertaining", "a great self-help book", and a "must-read if you want to totally abstain from drinking alcohol."
For ARCs and to arrange an immediate phone/video interview with the author contact:
Mark Holmes MA (London)
CEO & Chairman
Addiction Help Agency Ltd.,
2 Frederick Street, Kings Cross, London, WC1X 0ND, UK
Tel: (+44) 075 9633 7534
https://www.addictionhelp.agency
###
Media Contact
Mark Holmes
07596335734
2 Frederick Street, King's Cross, London, WC1X 0ND, UK
Source :Addiction Help Agency Ltd.
This article was originally published by IssueWire. Read the original article here.