New York and New Jersey Esports Teams formed to bring Esports, Robotics and Coding to the New York Tri-State Area..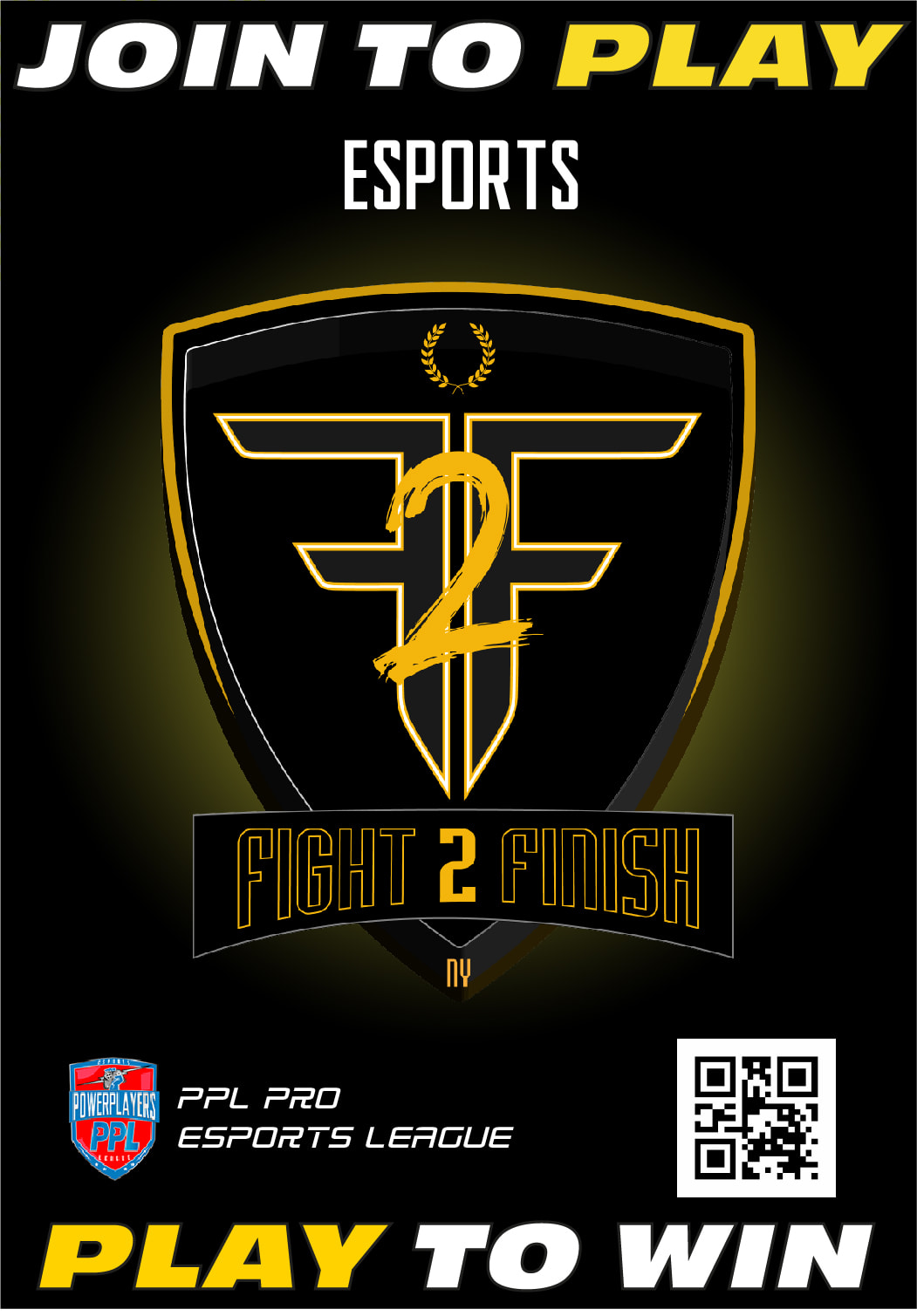 New York City, New York Jul 14, 2021 (Issuewire.com) - New York and New Jersey Esports teams formed to Bring Access to Esports, Robotics, and Coding to Underserved Communities
Their Esports team base is the ''JLP Network.''
 STEM & STEAM initiatives are behind the PowerPlayers League, home of newly licensed teams looking to expand
New York/Tri-State area: It was announced today that recruitment has officially begun for new Esports teams, Richfield Players, representing Central- Northern New Jersey and Newark Metro Area led by owners, Jerry Jerome Jackson, Lorraine Medley, and Paul Grant. (JLP Network). Fight2Finish, representing the Five boroughs of New York City and Long Island area led by owners Jerry Jerome Jackson, Lorraine Medley, and Paul Grant.
More On Primepresswire:-
Fight2Finish, Esports Team is described as rising from the street attitudes of survivors and fighters. Fight2Finish was formed out of a need to come together as one and belong. Our mission is to bring together a group of the best to belong to our Esports family. Every match or team competition is our call to "Fight2Finish!" Our team is built on the premise of positively impacting the lives of others.  "Esports is Big Business, and we are excited to bring Esports opportunities to kids and sponsors in the New York TriState areas," says team owner Paul Grant.
RichField Players, Esports Team described as being from the Energy of the Tri-States, being based in Central New Jersey, our players are bonded by "All for one & one for all." Our goal is Excellence through Efforts, in gaming and the many components of their young lives. With Excellence as the goal, their efforts will show and embrace it. "Our goal is to help build leaders by exposing them to the STEM and STEAM career opportunities Through Esports." Says team owner Lorraine Medley. 
The teams will play in the PowerPlayers League (PPL) through our parent company MAP Esports Network Inc., which is an Esports, Media & Content distribution company with integrated platforms, omnichannel, community/consumer touchpoints and programs for grassroots and mainstream communities. Content distribution, data gathering touchpoints include, publications & events, podcasts, & video, esports league & teams, mentor-based, municipal, and retail gaming centers. MAP Esports inform and helps underserved communities via STEM & STEAM initiatives, Esports, robotics & coding competitions. Utilizing his platform, team owner, "Jerry Jerome Jackson aka DJ Drawls" has merged music and Esports through his internet radio show and Hip-hop station "We Got the Tapes" on Ruckusradiousa.com opening up to sponsorship participation.
MAP Esports sells/offers business, sponsorship and investment opportunities for team ownership-sponsorship, publications both hardcopy and digitally and gaming centers that are permanent and mobile.
More On Primepresswire:-
MAP Esports Network is Creator of "Project Family-Bridging the Digital Divide" Esports & Gaming Conference, Exhibits and Job/Career Fairs. Watch for posted events.
"The licensing of these 2 teams is part of MAP Esports Network Inc.'s strategic push into the New York-New Jersey tri-state area. We are excited to welcome these two new teams and their passionate owners, (JLP Network) into the PPL." Says Jacob R. Miles III, Founder & CEO of MAP Esports Network and Commissioner of the PPL
Esports is not only a form of competition using video games. Esports often takes the form of organized, multiplayer video game competitions, particularly between amateur and professional players, individuals or as teams. Although organized competitions have long been a part of video game culture, these were largely between amateurs until the late 2000s, when participation by professional gamers and spectatorship in these events through live streaming saw a large surge in popularity. Be sure to google "Celebrities in Esports", you will pleasantly shocked and amazed how big Esports truly is.   
If you have interest in joining Fight2 Finish and or Richfield Players please contact JLP Esports Network www.facebook.com/JLP-Esports-Network-101074598669887/. Please leave a message with your name, email and basic contact information. You will be contacted and given further enrollment instructions.
Media Contact
JLP Esports Network
6467737999
Source :JLP Esports Network
This article was originally published by IssueWire. Read the original article here.