Parker, Colorado Aug 1, 2023 (Issuewire.com) - To be successful in todays fast-paced sales landscape you have to stay ahead of your competition and maximize your productivity. Introducing RepMove, the game-changing field routes and daily route planner app that empowers sales professionals to take their efficiency to new heights. With advanced capabilities and a user-friendly interface, RepMove is the go-to application for businesses aiming to optimize their sales processes and achieve unparalleled results.
RepMove is your ultimate solution for conquering the challenges of field routes. The app's cutting-edge automation technology allows sales teams to work with unprecedented efficiency, saving valuable time and resources. With RepMove's real-time tracking feature, managers can monitor sales representatives' locations, ensuring they stay on track and focused on delivering results.
With RepMove, daily route planning becomes a breeze. The app's intuitive design enables professionals of all levels to navigate and use the software effortlessly. Whether you're a seasoned sales veteran or just starting out in your career, RepMove streamlines your day, keeping you organized and ensuring you never miss a crucial appointment.
In the world of sales, building strong relationships with clients is paramount. RepMove's efficient route planning feature optimizes your travel, reducing travel time and increasing the number of face-to-face interactions with prospects and customers. This invaluable advantage translates into more personalized engagement, higher conversion rates, and ultimately, more satisfied customers.
More On Primepresswire ::
Data-driven decisions are the backbone of successful sales strategies, and RepMove's analytics dashboard delivers just that. Armed with this knowledge, you can fine-tune your approach, identify growth opportunities, and stay one step ahead of the competition. Gain valuable knowledge about your sales performance, territory coverage, and customer interactions.
RepMove's mobile app ensures that you stay connected and informed, even when you're on the move. Access critical information, manage tasks, and receive real-time updates anytime, anywhere. The flexibility and responsiveness of RepMove empower you to seize opportunities as they arise and adapt to the ever-changing sales landscape.
RepMove is designed with user experience in mind. Its intuitive features and easy-to-navigate interface make it accessible to sales professionals of all backgrounds. From event calendars and to-do lists for better organization to efficient lead management and call analytics, RepMove covers all aspects of your sales process to enhance productivity and accelerate growth.
Wondering if RepMove is what you need? There's only one way to find out - experience it firsthand! Discover the game-changing impact on your sales results and sign up for a free trial. Save time, reduce costs, and let RepMove take the hassle out of route planning, letting you focus on what truly matters - growing your business and exceeding customer expectations. Join the ranks of successful sales teams already benefiting from RepMove. Revolutionize your sales strategy, optimize your field routes, and embrace seamless daily route planning with RepMove - the ultimate multi-route planner for sales professionals.
RepMove is a cutting-edge multi-route planner application made to elevate sales efficiency and productivity. With advanced route planning capabilities, real-time tracking, and comprehensive analytics, RepMove empowers sales teams to make data-driven decisions and optimize their daily operations. From seasoned professionals to newcomers in the field, RepMove's user-friendly interface caters to all, making it a go-to app for sales success in today's competitive market. Sign up for a free trial and witness the game-changing effect on your sales performance.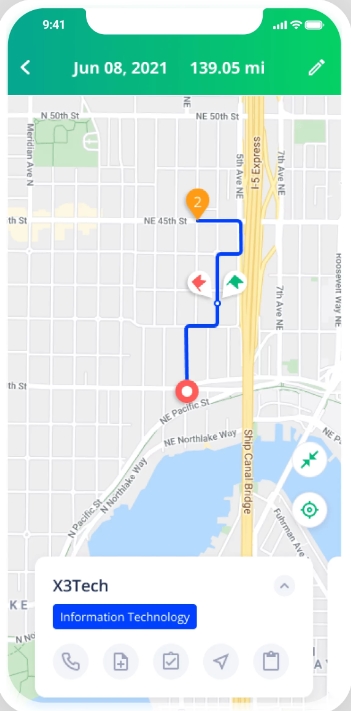 Media Contact
Repmove App
+1 (720) 588-33-86
Source :Repmove

This article was originally published by IssueWire. Read the original article here.